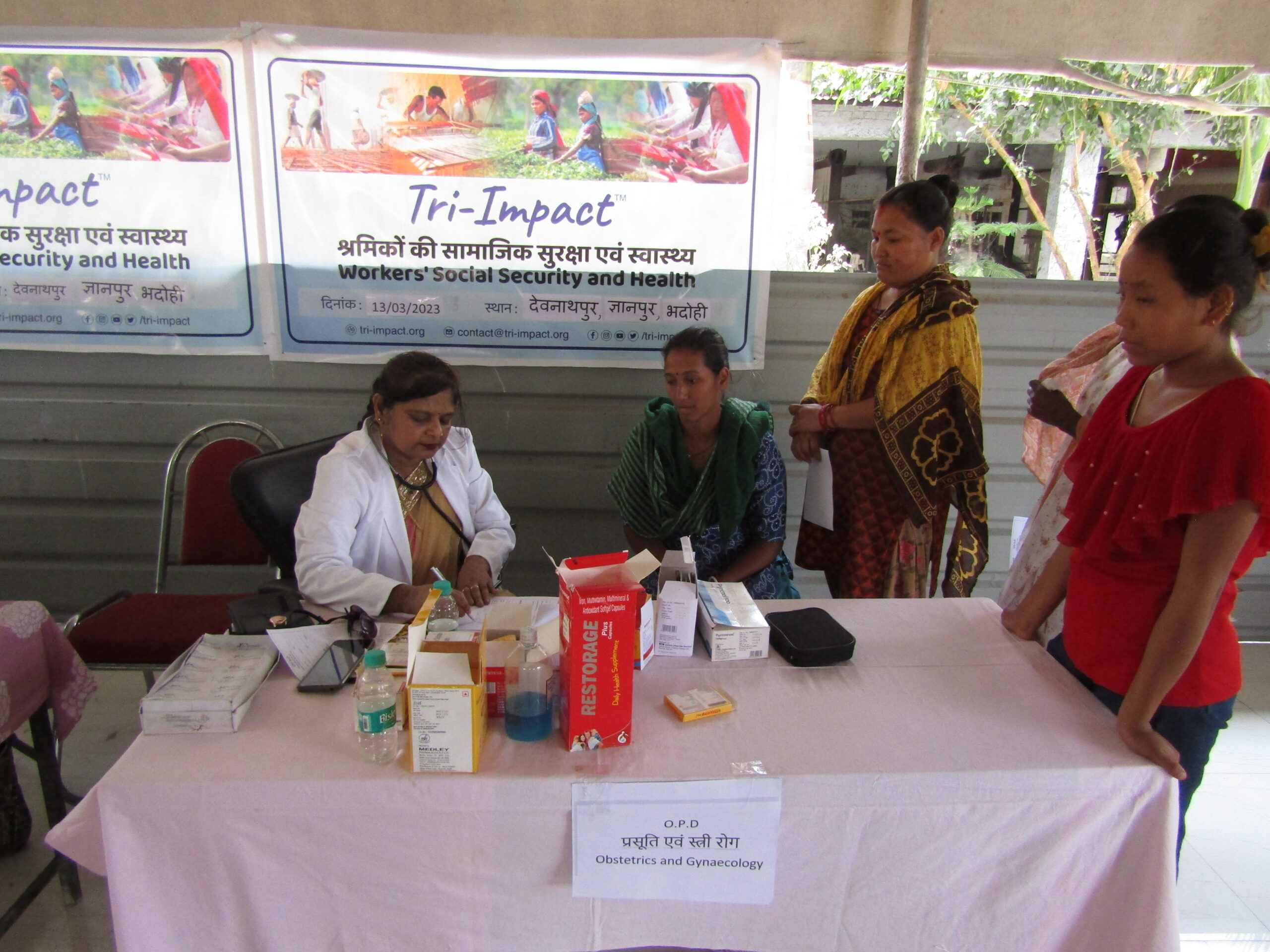 Health Awareness and Services for Workers
Our interactions with labor-intensive sector factories have suggested that the frequent sickness
of workers and their families is one of the major causes of growing worker absenteeism in
factories. Most of the workers take out loans and advances from their employers and other
sources to cover medical expenses, which keeps them trapped in a cycle of poverty. It is an
income loss for workers who are absent from work, as most are piece-rate or daily wage
workers.
Businesses are willing to address worker absenteeism to achieve their production goals, which
are often driven by aggressive production targets and deadlines.
 
Most of the workers come from marginal farmer backgrounds, and climate change is causing
crop failure and uncertainty, affecting them, and increasing absenteeism further.
Due to a lack of meaningful collaboration opportunities, the resources available to help workers
live healthily are not being utilized effectively.
 
Tri-Impact is helping to fill this gap by creating collaboration opportunities for stakeholders to
support workers at the bottom of global supply chains.
Tri-Impact has been organizing a series of health camps in India that have brought together
reputable private and government hospitals, clinics, doctors, AI-assisted disease management
companies, factories, and worker communities to work together to spread health awareness and
deliver health care.
This process aims to establish a local and regional stakeholder network and ecosystem that will
help all parties work together to achieve their organizational goals and contribute to SDGs.